Designer Phil Spark's comment:

Nigel Stokes made this. Nigel is the President of the NSW Artist Blacksmiths Association which is an expanding group of blacksmiths and metalworkers which counters the often heard phrase "blacksmithing, it's a dying trade". Nigel was born in Derbyshire not far from Joseph Cook's Staffordshire and like Cook went into mining straight from school though perhaps at a later age, Cook was 9 years old.
JOSEPH COOK ARRIVES IN LITHGOW
TO START WORK AT THE VALE OF CLWYDD COLLIERY
Joseph Cook, an immigrant miner from Staffordshire, became Lithgow's political representative for 30 years, across two governments, and both ends of the political spectrum, always retaining a high level of support within Lithgow.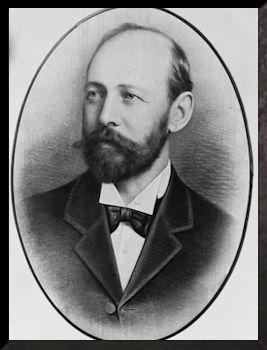 The Hon Joseph Cook, MP,
Post-Master General 3 August 1894,

Like so many men of ideas in Lithgow, Cook was of the Black Country, being from Staffordshire. He went down the pit at the age of nine to support his family after his father died, and in adulthood became a Primitive Methodist and a lay preacher. Although quiet and solemn, a teetotaller and humourless, Cook was an excellent public speaker, and had been elected to every position in his lodge by the time he was 25. However, after a few periods of unemployment Cook decided to emigrate. His wife Mary (née Turner), followed him after she had their first child.
The couple followed Mary's brother to Lithgow and Joseph gained employment at the Vale of Clwydd colliery as check-weighman. This was a highly trusted position, paid for by the miners' lodges, as the men's wages were tied to the weight of coal they had hewn. The Vale was a harsh place to live, but it had vibrant political organisation and a strong sense of community.
At night, with the help of Mary, who was a school teacher, Cook developed his reading, writing, shorthand and arithmetic. He became secretary and president of the miners' lodge, while managing the books of the Lithgow Enterprise and Australian Land Nationaliser, Lithgow Mercury and, from 1890, Lithgow Council. He also toured around the wider Lithgow area as a lay preacher in Primitive Methodism, a faith shared by many of the Black Country workers. This gave him a vast network and by 1891 he was president of the Lithgow Branch of the Labor Electoral League. In 1891 he became NSW Member for Hartley, which stretched from St Mary's to Lithgow. He was 31.
Joseph Cook was, at that stage, advocating for land nationalisation and free trade, as were many coal miners, who needed overseas markets. Deeply involved in his community, he is mentioned in every labour dispute, public meeting, court hearing and community event. During these years Mary Cook was quiet; no wonder, she bore six children between 1886 and 1901.
In 1893 Joseph became leader of the Parliamentary Labor Party, but refused to be bound to vote with caucus and became independent. The politics of the time were tumultuous, as free traders and protectionists slugged it out for the conservative vote and Labor began to form into a party of government. When Cook accepted the role of Postmaster General from free-trader Premier George Reid, parliamentary Labor members felt betrayed, but Cook felt Reid's views were close to his own and he could better serve his constituents as a minister. The Lithgow Labor League enthusiastically supported his decision and he won his seat in 1895.
Cook was not closely involved in Federation debates but was convinced to stand for the new government. On 29 March 1901, as an independent, he won the Federal seat of Parramatta, which included Lithgow. He and Mary moved to Marrickville, but Cook tended to Lithgow's interests for the next 20 years, despite seismic shifts in his political beliefs and allegiances from free trade to protectionism and from Labor to conservatism.
SOURCES
Ray Christison, A Light in the Vale: Development of the Lithgow District Miner's Mutual Protective Association 1875-1900 2011
F.K. Crowley,Sir Joseph Cook, 1860-1947
National Archives of Australia, Australia's Prime Ministers